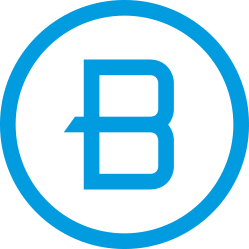 Weddings at The Bible Chapel
Congratulations on your engagement! We are honored to partner with you as you plan your wedding day, and as you embark on a new life as a married couple.
We believe that God is the creator and author of marriage (as described in Genesis 2:24 and Matthew 19:1-9) and that his design is the foundation of a marriage that will last a lifetime.
If you would like to have your wedding at one of our campuses or be married by one of our pastors at a venue elsewhere, the information on this page will help you get started.
Questions?
Contact [email protected].
Our Premarital Process
The marriage preparation process at The Bible Chapel helps you lay a foundation for a successful, lifelong, Christ-centered commitment.
Complete our pre-wedding questionnaire: Bride and groom: we ask that each of you complete and submit this questionnaire individually so that we can learn about your faith journeys before you met and your love story together.
Meet with a pastor
Once we receive a completed questionnaire from both bride and groom, we will contact you to schedule an initial meeting with one of our pastors.
Take the marriage survey.
At our meeting, we'll give you access to this online survey, which helps you identify the strengths and growth areas of your relationship.
Participate in our Marriage Enrichment Course
We'll match you with a marriage mentor couple who will guide you through a five-to-six-session premarital course called Marriage Enrichment. Depending on schedules, this course may be held in a group setting or one-on-one with your mentors.
Partner with our wedding coordinator.
About three months before your wedding date, you'll start working with a Bible Chapel wedding coordinator to plan your ceremony.
Hold a final meeting with the officiating pastor.
About one to two weeks before your wedding date, we'll schedule a final meeting between you and the officiating pastor.
Questions?
Contact [email protected]
Marriage Prep Videos
The Bible Chapel offers the following video resources to help you prepare for a strong, healthy marriage that lasts a lifetime:

Marriage Enrichment Class: Video Supplements
When you begin The Bible Chapel's premarital program, you'll receive the password to these videos. Your mentor couple will guide you and your soon-to-be spouse in viewing them as you progress through the class material.
Senior Pastor Ron Moore explains how the world's logic doesn't hold up. This video is a must for couples who are living together before marriage or who are considering doing so.