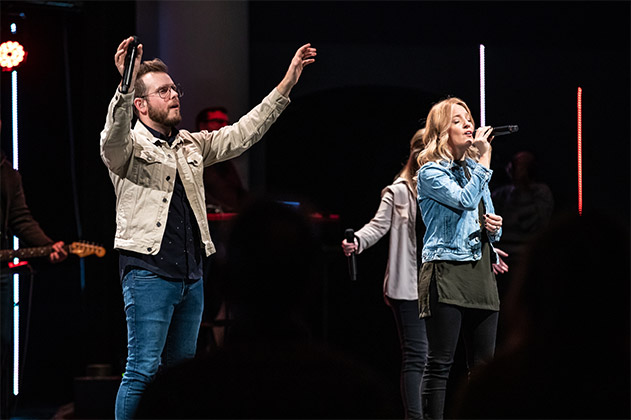 WHAT TO EXPECT
AT THE BIBLE CHAPEL
Welcome! We're excited you found The Bible Chapel. We know that Jesus Transforms Lives and we invite you to join us for a weekend service to learn more, grow deeper, and get connected with other followers of Jesus.
We would love to help you plan a visit to one of our campuses, five in the Pittsburgh, Pennsylvania area and one in Central Florida. While each campus has its own personality, we are one church in many locations, and our mission remains the same: to develop followers of Jesus Christ.
plan a visit

FOR YOUR
FAMILY.
The Bible Chapel is filled with people just like you - those who have stories and questions, struggles and triumphs, relationships and conflicts, and altogether busy lives.
We're here to meet you right where you are, and help you take a step further in your faith and closer to Jesus Christ.
At The Bible Chapel, we have offerings for people of all ages, from birth to adults.
Kids can join us in person on the weekend or engage in God's great adventure using our online Bible lessons. Through stories, songs, and activities, every lesson is engaging, fun, and age-appropriate so kids can understand and enjoy.
Students from fifth grade through high school have a place where they'll find Jesus, grow deeper, and experience community and care.