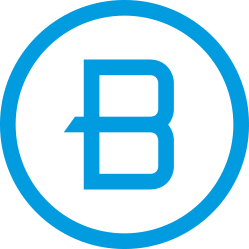 EMPLOYMENT AT THE BIBLE CHAPEL
About Employment
Our MISSION as staff at The Bible Chapel is to help develop followers of Jesus Christ in the South Hills of Pittsburgh, in the Greater Pittsburgh area, and throughout the world. We dream of being a place where every seeker finds Jesus, every believer grows deeper, and where every person experiences TRUE Christian community. That starts with our staff.
We do not take lightly the call we believe God has placed on our staff to help our Mission. Therefore, we require our employees to agree with The Bible Chapel's Statement of Faith and commit to exhibiting a lifestyle that is consistent with the same.
If you have a heart for strengthening and serving the Church – and believe that God may be calling you to serve at any of our campuses (South Hills, Robinson, Rostraver, Washington, or Wilkinsburg), please review the available positions. If you meet the qualifications, we invite you to fill out an application.
JOB OPENINGS
Janitor/Custodian
When you walk into a room, are you continually thinking about improving the setup or layout? Do hands-on work and not afraid to get dirty attitude describe you? If you enjoy participating in daily tasks where you see results quickly, consider creating welcoming environments on the Facilities Team.
We need someone who loves: cleaning, completing tasks, doing minor projects, and enjoys working at a semi-fast pace. We hope you are ready to put on those gloves and "scrub up" with us.
Hours: Part-time (up to 15 hrs/week)
JOB DESCRIPTION AND REQUIREMENTS
Summer Sports Camp Coach/Junior Coach
Camp Coaches

The Sports Camp Coach helps with camp activities and supervises the campers throughout the day. The Sports Camp Coach is responsible for knowing the whereabouts of each camper at all times.
Duration: up to 4 weeks
Pay: $150.00 for training week, $240.00 a week for each week with campers
Minimum age: 15 years old
Dates:
Staff Training - June 14 - June 17 - (15 years and older)
Camp Week 1 (Soccer) - June 28 - July 1
Camp Week 2 (Basketball) - July 5 - July 8
Camp Week 3 - (Flag Football/Cheer) - July 12 - July 15
Junior Coach

Basic Summary: Junior Coaches assist Coaches in facilitating camp activities for the campers. Junior Coaches will attend a daily training session to develop their skills as leaders and staff members.
Duration: up to 4 weeks
Pay: Volunteer position
Minimum age: 13 years old
Dates:
Staff Training - June 14 - June 17 - (15 years and older)
Camp Week 1 (Soccer) - June 28 - July 1
Camp Week 2 (Basketball) - July 5 - July 8
Camp Week 3 - (Flag Football/Cheer) - July 12 - July 15