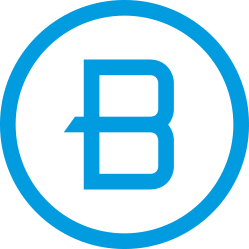 SPORTS MINISTRY
At The Bible Chapel, we have a ministry dedicated to helping adults and kids develop a healthy relationship with sports and fitness, and use them in service to the Lord. Followers of Christ are hardworking and generous on the field or court, and they take care of their bodies to do his good work.
Would you like to receive updates about Upward Sports at The Bible Chapel? Click the link below to register.
WOMEN'S FITNESS CLASSES
Join us as we train both our bodies and our hearts through Women's Fitness classes. We incorporate cardio, strength training, flexibility, and stretching in each class with a brief devotion and a time of prayer.
Registration is required.
Bring water, mat, and hand weights if you have them. For more information, please contact Holly Wall,
[email protected]
August
Mondays: 6:30-7:30 PM
Thursdays: 8:15-9:15 AM until 8/25 which is when the time changes to 9:15-10:15 AM
Saturdays (8/6 and 8/20): 9-10 AM
SPORTS PROGRAMS FOR ADULTS
We provide lots of ways for adults to be active. You can join us for events or workouts and go at your own pace.
SPORTS PROGRAMS FOR KIDS
Kids of all athletic ability are welcome at The Bible Chapel. We introduce kids to the joy of sports without the pressure.
Fitness Center - South Hills Campus
The Fitness Center (South Hills Campus) is open to Bible Chapel Members and regular attendees.
Hours*:
Monday, Tuesday, and Thursday, 7:30 AM to 8:00 PM
Wednesday, 7:30 AM - to 4:00 PM
Friday, Closed
Saturday, 8:00 AM to 4:00 PM
Sunday, Closed
If you have questions please contact [email protected].
*Occasional closures due to funerals and celebrations of life will be communicated via text/email.
Sports Ministry Team
Katie Shadish
Director of Sports Ministry, South Hills
David Brennan
Director of Chapel Students and Sports, Rostraver