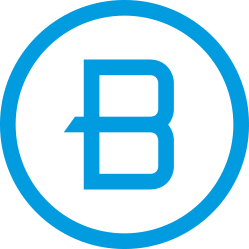 Chapel Young Adults
The Church is filled with people just like you—those who have stories and questions, struggles and triumphs, relationships and conflicts, and altogether busy lives. We're here to meet you right where you are, and help you take a step further in your faith and closer to Jesus Christ.
We were never meant to live life alone. No matter where you are in your relationship with God, we'd love to come alongside you to find community at The Bible Chapel.
HAVE QUESTIONS?
Fill out a Connect Card, or contact [email protected]
Chapel Women
At The Bible Chapel, women gather to encourage each other, learn, and grow with Romans 12:2 in mind:
Do not conform to the pattern of this world, but be transformed by the renewing of your mind. Then you will be able to test and approve what God's will is - his good, pleasing and perfect will.
Women's Ministry at The Bible Chapel offers many ways for all women - wherever they've been, and wherever they are now - to take steps toward the transformed heart, mind, and spirit that Jesus wants for all of us.
Bible Studies, South Hills Campus
Single Sisters Together, South Hills Campus
We are a community of Single Women in their 40s, 50s, and 60s who are actively pursuing a relationship with Jesus Christ by living out God's purposes for our lives. Single Sisters Together is a family where you can know others and be known. Regardless of where you are at in your spiritual journey, our family is open to you.
We meet on the first and third Saturdays of the month from 10:00-11:30 AM. For more information, contact [email protected].
Moms Together
If you are a mom with younger children, please join us! We get together each month to support each other, have fun, and hear the life-changing truth of Jesus and how it applies to this season of our lives.
Moms Together meet every other Tuesday from 7-9 PM in various homes.
REGISTER FOR THE SPRING SESSION
For more information, contact [email protected]
Chapel Men
Our Men's Ministry provides resources, classes, and activities to meet men where they are: daily and long-term studies, recovery support, yearly weekends of fellowship and learning, and of course fun activities. Long-term, low-pressure. Ultimately, the Men's Ministry is about building relationships. Without real and deep relationships, men have no sense of community with one another. First and foremost, a personal relationship with Christ, and then supporting relationships with his wife, children, and the community at large, including other Christian men. We lock arms with each other and do life together.
Chapel Men Offerings:
The Men's Locker Room In-Person, Third Thursdays at 6:30 PM - South Hills Campus Worship Center. No registration required.
Men of the Bible (M.O.B.), Tuesdays at 6:30 PM Room 141. Leadership at home and work. Contact

[email protected]

Every Man's Battle, Zoom. Contact Tim Hannan,

[email protected]

.
Men's Thursday Morning Bible study, Thursdays at 6:30 AM, Zoom. Contact Steve Chachula,

[email protected]

.
Men's BBQ and Game Night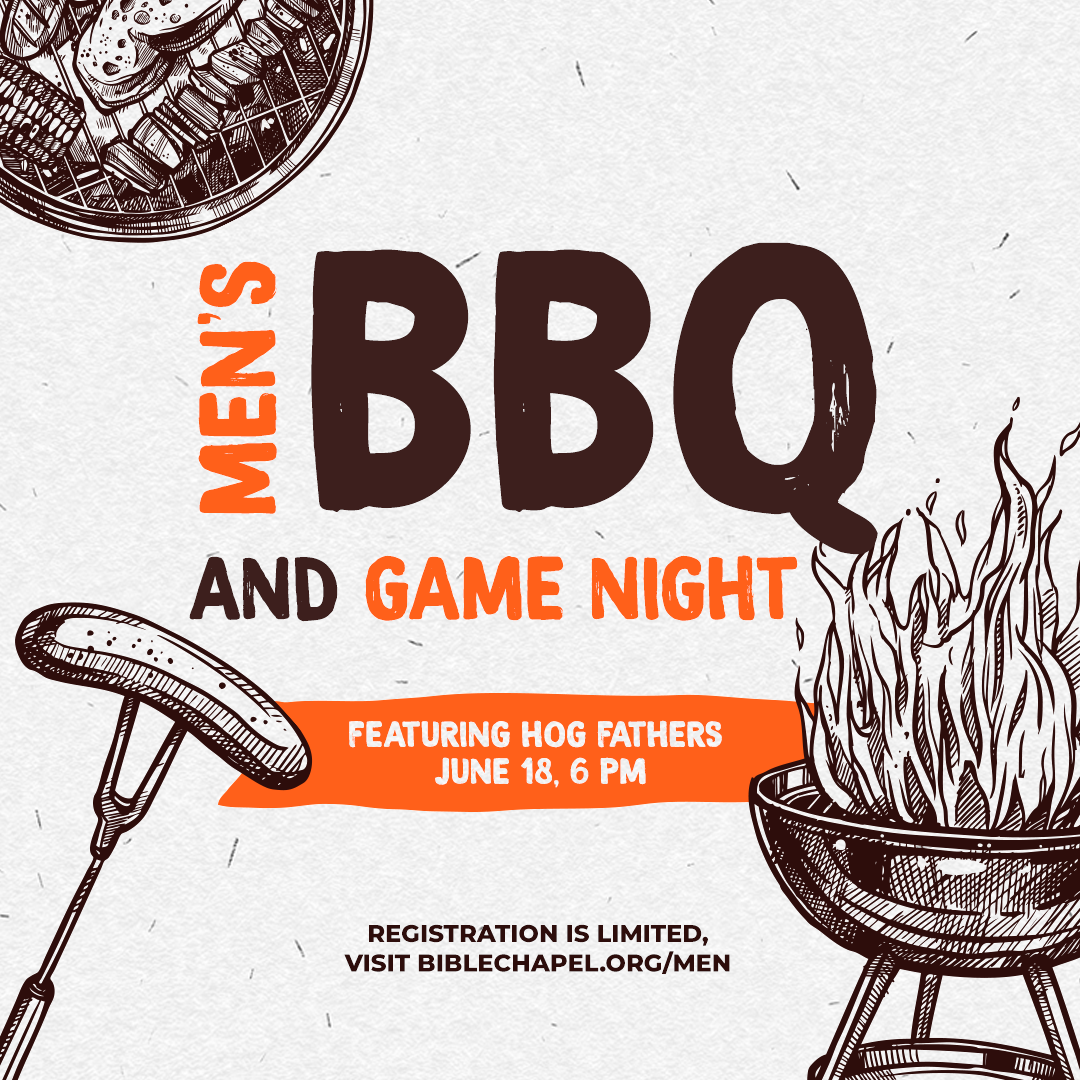 Men's BBQ and Game Night
Friday, June 18
6:00 pm - 8:30 pm
Front Lawn South Hills
300 Gallery Drive
McMurray, PA 15317
Men, start your Father's Day weekend early with a Men's BBQ and Game Night at The Bible Chapel on Friday, June 18 at 6 PM. Grab your dad, brother, and your friends and join us on the Front Lawn of the South Hills Campus for Hog Father's BBQ, a cornhole tournament, and more! Registration is limited.
For more information, contact [email protected].
Chapel Sages
The mission of Chapel Sages is to provide resources and a community to equip empty-nesters and beyond to leverage their experience for Kingdom impact. On average today, older adults will live longer and healthier lives than previous generations. We seek to invest this time of our lives in greater service to God as we continue to follow hard after Christ. Let us know how we can serve you and help you get connected.
CONNECT WITH SAGE
Sage Tuesdays: Join us for a time of casual lunch fellowship at noon on most Tuesdays throughout the year.
Conversation, devotions, and bring your own lunch. Contact [email protected] for specifics.
Sage Fellowship Team: This group is here to care for Sages or to give Sages an opportunity to care for others.
For more information, contact [email protected]
Sage Tailgate Picnic:
Monday, June 28, 6 PM, Parking Lot in front of the Worship Center Doors.
Bring a chair and join us for food trucks and fellowship as we sing hymns and bid farewell to Wayne and Dee Johnson. For more information one Sages and Sage Tuesday at the church email [email protected].
HELP AND HEALING
Women's Online Resources
INFERTILITY AND PREGNANCY LOSS
Women in the Battle
Women in the Battle is a confidential support group for women struggling with the betrayal of a spouse in sexual addiction. To learn the location, date, and time of the meetings, contact the group leader using the confidential voicemail at 724-941-0491. Meeting details are not published for reasons of privacy.
Heart and Hand
Every third Friday of the month at 10:30 AM, our Heart and Hand team visits Consulate Nursing Home to provide a Christian program and connect and pray with the residents.
Contact [email protected] for more information or to volunteer on a regular basis.
Hannah's Hope
Hannah's Hope is a support program that offers hope for women dealing with the pain of infertility and miscarriage, as well as encouragement for women seeking to adopt. The program utilizes the book, Hannah's Hope by Jennifer Saake, which walks through Hannah's journey of infertility found in 1 Samuel 1-2. Through studying Hannah's story in the Bible paired with Saake's personal stories, we will be directed to the source of our hope: our heavenly Father. As we meet, discuss, and share with others, we will find support and practical help while we wait for God's plan to unfold.
Please contact us for the dates and location, [email protected].
Marriage Mentoring and Counseling
Our Marriage Mentoring program pairs a couple seeking help with a trained, experienced couple for Gospel-focused negotiation. We also guide married couples in finding professional Christian counseling, if necessary. Contact [email protected].
Every Man's Battle
Based on the book Every Man's Battle, this Christ-centered study helps men confront and overcome sexual addiction. If you struggle with this burden, you are not alone. We can help.
For more information, contact [email protected].
Someone Cares
Some of life's events - joyful things like a birth or adoption, and difficult things like a hospitalization or death in the family - overpower our schedules. Someone Cares steps in during these times to provide meals, groceries, or restaurant gift cards to families who aren't receiving care from a Life Group.