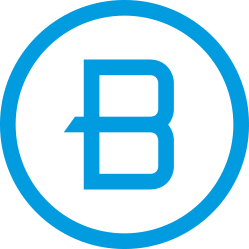 STRATEGIC INITIATIVES: February 2022 Update
EPHESIANS 4 CULTURE
Updates:
Ongoing E412 development meetings for staff
Focus on practical development needs into 2022
Continuing to build Team TBC leadership development churchwide structure
CAMPUS EMPOWERMENT
Updates:
Campus-focused elders in place at all campuses
Live teaching schedule implemented
Campus Charter documents created to better define health/boundaries
Campus leadership teams have been established at each campus
Each campus has a local ministry support team member
Campus collaboration, particularly in Chapel Kids and Ministry Support
Regular meetings with executive leadership on contextualized alignment
CONNECTION AND CARE
Updates:
Hired a Director of Connections
Increase personal touches at Starting Point and on the Connections Team
Increase congregant-to-congregant connection and care through Small Groups
Wayfinding research and strategy underway
Implemented a system for Care follow-up
Implemented the Growth Track
Check out these updates in a recent sermon from Ron.
STRATEGIC INITIATIVES
MAJOR GOAL 1
Ephesians 4 Culture:
Increase in investment in the health, growth, and development of our staff and leaders.
WHY?
Staff and key leaders must be appropriately equipped to more effectively serve our church family.
MAJOR GOAL 2
Campus Empowerment:
Increase the development and intentionality to empower all campuses for local ministry.
WHY?
Each campus must develop local leadership, resources, and ministry.
MAJOR GOAL 3
Connection and Care:
Significantly improve our process of connection and assimilation.


WHY?
People need to belong, grow, and serve to experience purpose and meaning.
STRATEGIC INITIATIVES: January 2021 Update
EPHESIANS 4 CULTURE
An Ephesians 4 Culture is where believers use their gifts to honor Jesus by developing each other.
Ephesians 1-3: Foundational Doctrine
Ephesians 4-6: Applicational Practice

CAMPUS EMPOWERMENT
In 2020, each campus leadership team developed a Campus Charter that determines the specific spiritual needs of each campus and specific yearly goals to best develop followers of Jesus at their campus and share Jesus in the surrounding communities.
We have also developed a Campus Empowerment framework that allows each campus leadership team to make the best decision for their local campus while maintaining the doctrine, mission, and values of The Bible Chapel.
CONNECTION AND CARE
Amber Walker and Emily Nicholson have assembled a team that enables everyone at TBC to find a place to connect and engage with other believers.
Over the last two years, Jenn Booth—our Director of Strategic Initiatives—developed, piloted, and implemented a framework for caregiving. This was handed off to Karen Rine who serves as our Care Coordinator. We have a prayer team who prays regularly for those in need and a prayer list is distributed widely for prayer and for addressing practical needs. While we can always be better at care, this ministry has been a huge win at TBC.