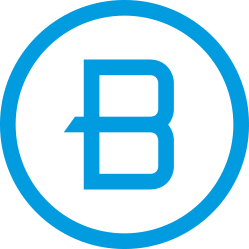 Location
The Bible Chapel in Rostraver
203 Johnson Avenue, Rostraver, PA 15012
Worship Times
Sundays
10:45 AM
When to Arrive
With children, try to arrive 20 minutes early. We'll help you check-in.
Sunday Morning
WE OFFER PROGRAMS FOR CHILDREN AND STUDENTS

WHAT'S HAPPENING AT THE BIBLE CHAPEL
Chapel Sundays
Sundays, 9:30 - 10:30 AM, Fellowship Hall
Adult and student offerings focused on studying the Bible.
Join us for coffee, donuts, bagels, and other breakfast goodies as we dive into God's Word together. No registration required.
Students (5th-12th Grade)
Sundays, 5:00 PM, Join us for games, community, and time in God's word. No snacks are provided, so plan to eat before or after. Contact David Brennan, [email protected]
Men's Huddle Group
Tuesdays, 5:30 PM meeting offsite (TBD – changes weekly). For more information, contact [email protected].
Rostraver Campus Facebook Group
Join our Facebook Group to stay connected with encouraging posts, ministry video updates, devotions, and outreach opportunities.
Rostraver Open Gym
Students grades 2nd - 8th, join us for Open Gym on Wednesdays at 4 PM. Each week we'll play a new game and hang out! Don't forget to bring your friends. For more information contact David Brennan, [email protected].
Rostraver Small Groups
For more information on how to get connected email Alan Booth, [email protected].
Women's Small Group, Mondays at 6:00 PM in Room 203
Men's Small Group, Tuesdays at 5:30 PM in Reception Room
Pfrogner Core Group, Tuesdays at 6:00 PM in Room 104
Madorma Community Group, Wednesdays at 7:00 PM online.
Mudrick Community Group, Tuesdays at 7:00 PM in online.
Buchanan Young Mother's Community Group, 3rd Wednesdays at 6:00 PM in Room 103
Weekend Services Online: Facebook LIVE and YouTube LIVE - Saturdays 5:00 PM and Sundays 9:00 and 10:45 AM. You can access the online services at biblechapel.org or Facebook.
Discover TBC: Interested in learning more about The Bible Chapel, ways to get involved, and meeting some of our staff/pastoral team? Join us for Discover TBC!
Giving: You can mail your offering in to 300 Gallery Drive, McMurray, PA 15317 (with a Memo Line of "Rostraver Campus"), Give online, or text to give by texting "GIVING" to 31996.
Chapel Care and Prayer: Prayer requests can be sent by clicking this link.
UPWARD FLAG FOOTBALL AND CHEER
Kindergarten through fourth grade students, you're invited to join us for UPWARD Flag Football and Cheer at The Bible Chapel Rostraver! Meet new friends, improve your flag football skills, and learn more about Jesus! The season begins on September 3, and we cannot wait to see you!
Help us serve you better.
If you're planning a visit, or if you've visited already, complete our Connect Card
and let us know more about you and anything you might need.
STAY CURRENT WITH THE BIBLE CHAPEL.

What to Wear
The atmosphere is casual, so come as you are. Some of us will be a little dressed up and others will be dressed down.

Where to Park
Ample parking surrounds our building. Park wherever you'd like and enter through the front or side entrance.

Give to the Rostraver Campus
Make a one-time gift to the Rostraver Campus or set up a recurring schedule of giving.
Rostraver Campus Team
Alan Booth
Campus Director, Rostraver
David Brennan
Director of Chapel Students and Sports, Rostraver
Bobby Crafton
Director of Worship, Rostraver