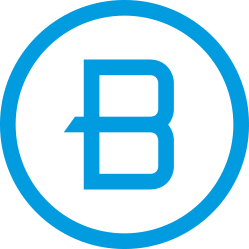 We are excited to be an official host church again for this year's Night to Shine, sponsored by the Tim Tebow Foundation on Friday, February 12 at 6:00 PM.
Shine-Thru is an on-site event that will be held on Sunday, February 7 from 2:00-4:00 PM.
Night to Shine is an unforgettable prom night experience, centered on God's love, for people with special needs, ages 14 and older. This year, for the safety of the honored guests, Night to Shine will be a virtual experience.
Volunteering will look a little different this year, and registration to volunteer is now open! We have opportunities to volunteer in so many fun areas!
Guests and Volunteers
Honored Guests: Please Join Us!
This year, for the safety of the honored guests, Night to Shine will be a virtual experience.
Friday, February 12, 2021
6:00 PM
Limited to 300 guests
If you have any questions, please email [email protected].
GUEST FREQUENTLY ASKED QUESTIONS
Ready to Volunteer with Night to Shine?
Volunteer registration closes on February 1, 2021 or after positions are filled.
Register as an adult or teen volunteer. Your clearances will be verified or you will be contacted to begin the process once we receive your registration. PLEASE NOTE that positions are limited due to the nature of this virtual event; if the position you wanted is not available, please choose another position. You will be contacted with the next steps once your clearances have been verified.
VOLUNTEER FREQUENTLY ASKED QUESTIONS
Donate to Night to Shine
Donations of funds and goods, as well as services, are needed to make our Night to Shine a memorable experience for our Honored Guests.
If you would like to contribute to a specific area of the event, contact Jaclyn Royall, [email protected], for details.
Donate to Night to Shine through The Bible Chapel


Be sure to choose "Night to Shine-Tim Tebow Foundation" in the Fund drop-down.
Mail checks, payable to The Bible Chapel, with "Night to Shine" in the memo line to:
Night to Shine
c/o The Bible Chapel
300 Gallery Drive
McMurray, PA 15317