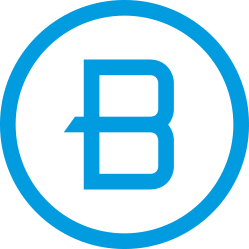 CHAPEL YOUNG ADULTS
The Church is filled with people just like you—those who have stories and questions, struggles and triumphs, relationships and conflicts, and altogether busy lives. We're here to meet you right where you are, and help you take a step further in your faith and closer to Jesus Christ.
We were never meant to live life alone. No matter where you are in your relationship with God, we'd love to come alongside you to find community at The Bible Chapel.
HAVE QUESTIONS?
CHAPEL MEN
Our Men's Ministry provides resources, small groups, and activities to meet men where they are. Chapel Men is about building relationships. Without real and deep relationships, men have no sense of community with one another. First and foremost, a personal relationship with Christ, and then supporting relationship with his wife, children, and the community at large, including other Christian men. We lock arms with each other and do life together.
CHAPEL WOMEN
At The Bible Chapel, women gather to encourage each other, learn, and grow with Romans 12:2 in mind:
Do not conform to the pattern of this world, but be transformed by the renewing of your mind. Then you will be able to test and approve what God's will is - his good, pleasing and perfect will.
Chapel Women offers many ways for all women - wherever they've been, and wherever they are now - to take steps toward the transformed heart, mind, and spirit that Jesus wants for all of us.
Moms Together
If you are a mom with younger children, please join us! We get together each month to support each other, have fun, and hear the life-changing truth of Jesus and how it applies to this season of our lives.
Moms Together meet every other Tuesday from 7-9 PM in various homes.
For more information, contact [email protected]
Save The Date - Moms Together Large Group Gatherings
This year we will offer four large group experiences:
Moms Together Kick-off - March 8.
Easter Celebration - April 12
Mother's Day Gathering - May 5
Year-End Picnic - June 6
CHAPEL SAGES
Sage Tuesdays: Join us for a time of devotion, fellowship, and lunch (bring your own) each Tuesday at 12 PM. Email [email protected] to let us know you're coming and for our meeting location (location is weather dependent).
Sage Fellowship Team: This group is here to care for Sages or to give Sages an opportunity to care for others.
For more information, contact [email protected]
Sages' Monthly Gathering
Valentine Party and Card Exchange
Sages, please join us for fellowship and lunch on February 14 at 12 PM. Bring along 48 Valentine cards for the card exchange to encourage one another in the love of Christ!
Cost: $20, includes lunch, beverage, sides, Valentine treats, and more.
Location: Crowne Plaza Hotel on Fort Couch Road in Bethel Park across from South Hills Village
Adult Ministry Team
Laura Ankrom
Director of Women's Ministry
Greg Devore
Director of Adult Ministries