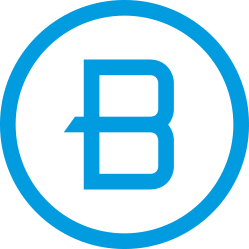 EACH CHILD IS A UNIQUE GIFT FROM GOD
In the preschool years, children develop the values, character, and attitude that will take them through school and through life. At Tender Shepherd Preschool, we give your children the best possible start by nurturing in them a love of learning, a love for others, and above all, a love for Jesus.
Our goal is to help children develop in the following ways:
Physically: Children gain small and large motor skills by playing outside in our brand-new playground, inside in the gym, and throughout our well-equipped classrooms.
Cognitively: Through activities that encourage creativity, imagination, and invention, children become problem solvers who think outside the box.
Spiritually: With Bible lessons integrated into each learning unit, children learn who God is, the blessings he gives us, the promises he keeps, and how we can serve him by serving others.
Emotionally: We help children transition from home into a group environment and lay a foundation for their security and confidence by teaching them that God loves them unconditionally.
Socially: Through group activities where we listen, share, and work together, children practice being a friend, making friends, and resolving conflicts.
Linguistically: Children learn to express their ideas and questions verbally through stories, music, and conversation. We also encourage a lifelong love of reading through a partnership with our local library.
Questions?
Contact [email protected].
2021-22 REGISTRATION
Registrations will be accepted on a first-come, first-served basis. If you are unable to register due to a class showing filled, please email [email protected] to be put on a waiting list. You will be contacted if an opening comes available.
PLEASE NOTE that all steps (registration, student information, teacher information, and waiver) must be completed in order for enrollment to be accepted.
Registration has closed at the South Hills Campus. Contact [email protected] to be added to a waiting list.
Registration has closed at the Robinson Campus.
RESOURCES
How To Pay Your Tuition
If your child is enrolled at Tender Shepherd Preschool, you can pay your tuition using the link below. If you set up an account last year, you can log in and use that same account. If you are new to Tender Shepherd, you will need to create a profile at the link below to set up payments (note that this is a different system from the registration payment).
PAYMENT OPTIONS
Yearly Tuition: $1,530 (three day preschool), $1,845 (four day preschool) payable online, due September 1.
Bi-Yearly Tuition: two payments of $765 (three-day preschool), $922.50 (four-day preschool), payable online, due September 1 and January 1.
Monthly Tuition: Your child's first one-time tuition payment is due on May 1 [$170, (three-day preschool), $205 (four-day preschool)]. Monthly payments will begin in September and continue through April for a total of nine tuition payments. Register for a recurring payment online, payable via credit card, checking, or savings.
A $25 late fee will be assessed for any missed payment.
Tender Shepherd Preschool Team
Beth Stricker
Tender Shepherd Preschool Assistant, South Hills
Sally Kay Hunter
Tender Shepherd Preschool Assistant, South Hills