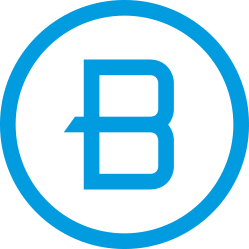 GROUPS AT THE BIBLE CHAPEL
The Church is filled with people just like you—those who have stories and questions, struggles and triumphs, relationships and conflicts, and altogether busy lives. We're here to meet you right where you are, and help you take a step further in your faith and closer to Jesus Christ.
We were never meant to live the Christian life alone. No matter where you are in your relationship with God, we'd love to come alongside you to find community at The Bible Chapel. We have groups for men and women of every age and stage from college to senior adults.
Our vision is to have gospel-centered small groups where people are growing in relationship with God and others.
DIGITAL COMMUNITY GROUPS
Praise God that we live in a day and age where digital options allow us to still gather! We're so excited to share Digital Community Groups (DCGs) as an opportunity to do just this. These groups are a place where you will get connected and grow spiritually. DCGs meet weekly online to discuss and work out how we can apply Sunday's message in our lives through five discussion questions; it's also a place to encourage and pray for one another and make friends with other TBC family members.
SIGN UP FOR A DIGITAL COMMUNITY GROUP
Hear what others are saying about Digital Community Groups:
"These digital groups are really helping me to see that the church isn't a building - it's God's people - we're the church. Our Digital Community Group met over Zoom and has really grown very close that we actually have trouble stopping our Zoom meetings on time now."
- Mike Grant, Digital Community Group Facilitator
"I love my Digital Community Group! The ladies in my group have all grown so close since meeting each other a few months back on Zoom; these are now life-long friends."
- Kim McNeice, Digital Community Group Facilitator
"When I was first asked to facilitate a Digital Community Group, I hesitated because I felt like it was out of my comfort zone; however, I decided to do it for that very reason. It has blessed me and I believe it's been a blessing to each of the women in my group, as well. I was surprised at how quickly we connected and really got to know each other. We all have a strong desire to dig deeper into the sermon message, read scripture, and learn and grow together. It has been a bright spot in this time of uncertainty!"
- Diane Walker, Digital Community Group Facilitator
Engagement Team
Amber Walker
Director of Engagement
Emily Nicholson
Director of Connections