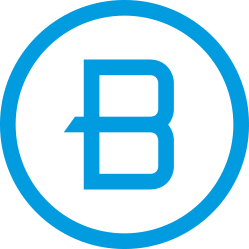 Welcome To The Bible Chapel!
Hello! Thank you for taking the time to learn more about The Bible Chapel. We are a non-denominational, Bible-teaching church with multiple locations in the Pittsburgh, Pennsylvania and Central Florida areas.
We're excited to meet you wherever you are in your life and whatever your faith experience. We have many ways for you to connect and ministries for the whole family.
WE WOULD LOVE TO MEET YOU!
The Bible Chapel is filled with people just like you. We are a community of believers who pursue Jesus Christ and take his hope to a watching world.
OUR HISTORY
The story of The Bible Chapel began more than 50 years ago with a call that God put on the hearts of just a handful of men and women in a suburb of Pittsburgh, PA. It's a story that started with a focus on the Word of God as the singular source of authority and instruction for our lives with the best news ever - God's gift of salvation to us through His only son, Jesus Christ.
Our Beginning
In 1963, nine couples in the South Hills of Pittsburgh envisioned a Christ-centered community that would faithfully preach, teach, and live out the Word of God. These nine couples began meeting in one of their houses for Bible study and prayer. Soon after, they founded St. Clair Bible Chapel which held its first service in an Upper St. Clair municipal building.
Our Growth
Through Bible teaching, great music, and programs for children and youth, St. Clair Bible Chapel grew. To meet the growing needs of our church, we called various locations home, including Peters Township High School. During this time of growth, St. Clair Bible Chapel became South Hills Bible Chapel. In 1993, we finally purchased our own 20-acre property in McMurray, PA and built our South Hills Campus.
Our Church Today
In 2009, with the opening of our Robinson Campus to the west of Pittsburgh, South Hills Bible Chapel became a multi-site church. As a result, we changed our name to The Bible Chapel to reflect the vision that God put on our hearts - a church not tied to one location but continually expanding and reaching more people. Between 2011-2018, we opened our Washington (2011), Wilkinsburg (2013), Rostraver (2017), and DeBary, FL (2018) campuses.
The Bible Chapel exists to develop followers of Jesus Christ in the South Hills of Pittsburgh, in the greater Pittsburgh area, and throughout the world.
STAY CURRENT WITH THE BIBLE CHAPEL