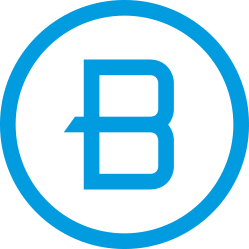 CELEBRATE CHRISTMAS EVE AT THE BIBLE CHAPEL
SOUTH HILLS CAMPUS
Saturday, December 23 | 5 PM
No Chapel Kids/Special Needs
Sunday, December 24 | 11* AM, 1*, 3**, & 5 PM
*Chapel Kids (0-3) and Special Needs available
**Chapel Kids (0-3) available
ROBINSON CAMPUS
Sunday, December 24 | 11 AM, 1, & 3 PM
Nursery (0-2) for 11 AM service only
ROSTRAVER CAMPUS
Sunday, December 24 | 11 AM & 1 PM
Regular Chapel Kids during 11 AM
Nursery (0-2) available during 1 PM
WASHINGTON CAMPUS
Sunday, December 24 | 10:45 AM & 7:00 PM
Nursery (0-3) available both services
WILKINSBURG CAMPUS
Sunday, December 24 | 11:30 AM


DEBARY CAMPUS
Sunday, December 24 | 10:00 AM
No nursery/Chapel Kids
LET'S CHAT: CHRISTMAS SPECIAL
BLUE CHRISTMAS SONGS
Gratitude/O Come All Ye Faithful
CHRISTMAS OUTREACH OPPORTUNITIES
SOUTH HILLS CARING TREE
Do you want to bless someone this Christmas and share the message of Jesus?
To help spread the Good News of Jesus in the Pittsburgh area, we have our local outreach initiative, Caring Tree. Through Caring Tree, we partner with local organizations to help provide for those in need. In November and December, we will have our Caring Tree set up in the Main Lobby where you can grab an angel off the tree, purchase the item listed on the angel, and bring your item back to church. We hope you'll join us!
South Hills
Pick an angel beginning November 25
Bring your items back to church by December 17
*check the return date on each angel
Organizations we partner with: Light of Life, Harvest Street Mission, Family Guidance, City Mission, The McGuire Home, and Choices Pregnancy Resource Center
Amazon Wishlist
If you weren't able to pick an angel in person, no problem! Click below to visit our Amazon Wishlist.
CLICK HERE
Volunteer for Caring Tree
If you are interested in volunteering on our Caring Tree team, please fill out the form below to see how you can serve!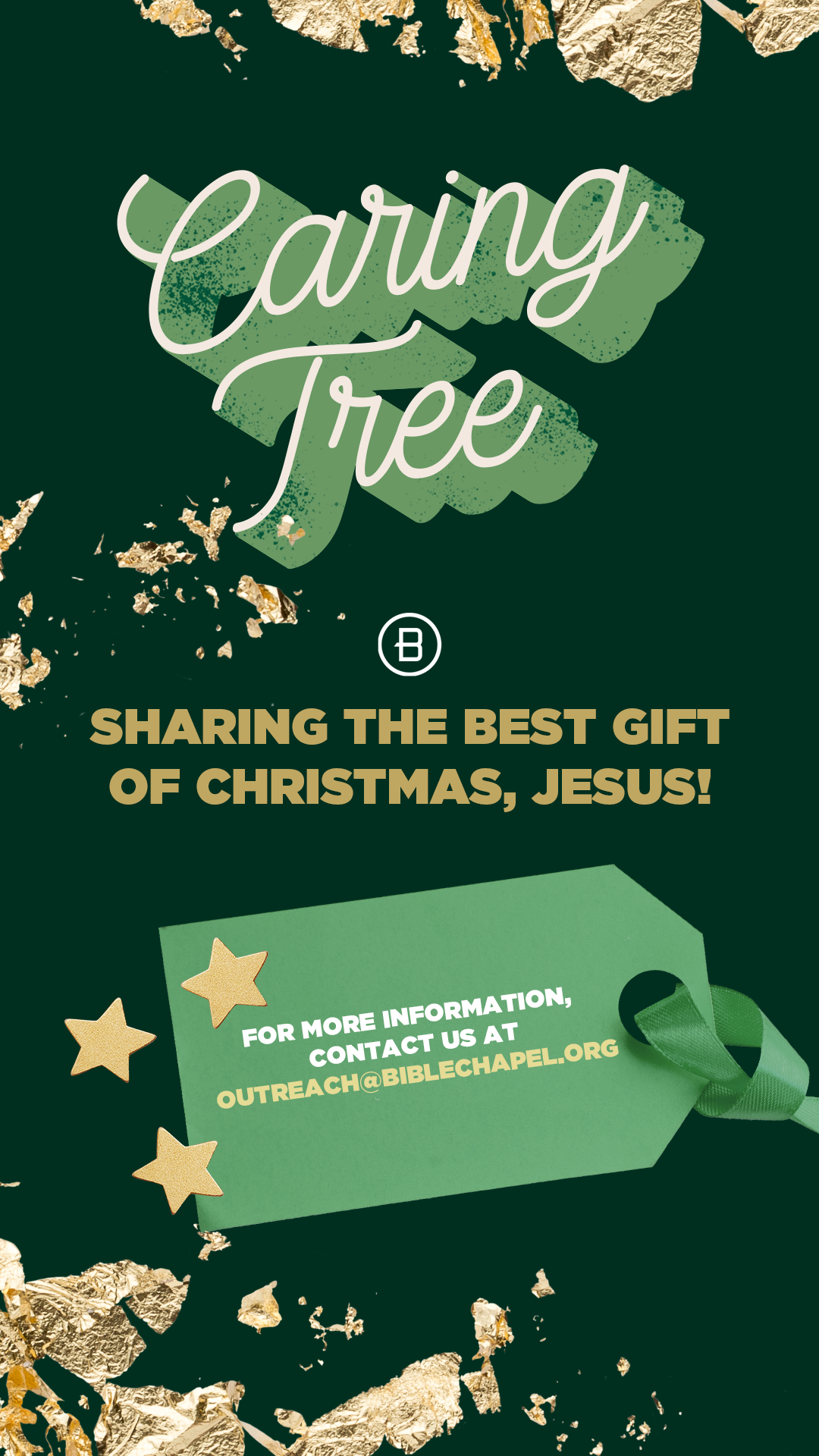 SOUTH HILLS CAMPUS LIGHT UP NIGHT
Save the date because you're invited to Light Up Night at The Bible Chapel on Friday, December 8 at 6:30 PM! It'll be a night of Christmas songs, an old-fashioned tree lighting, a petting zoo, holiday treats, and more! It's a church family night you won't want to miss!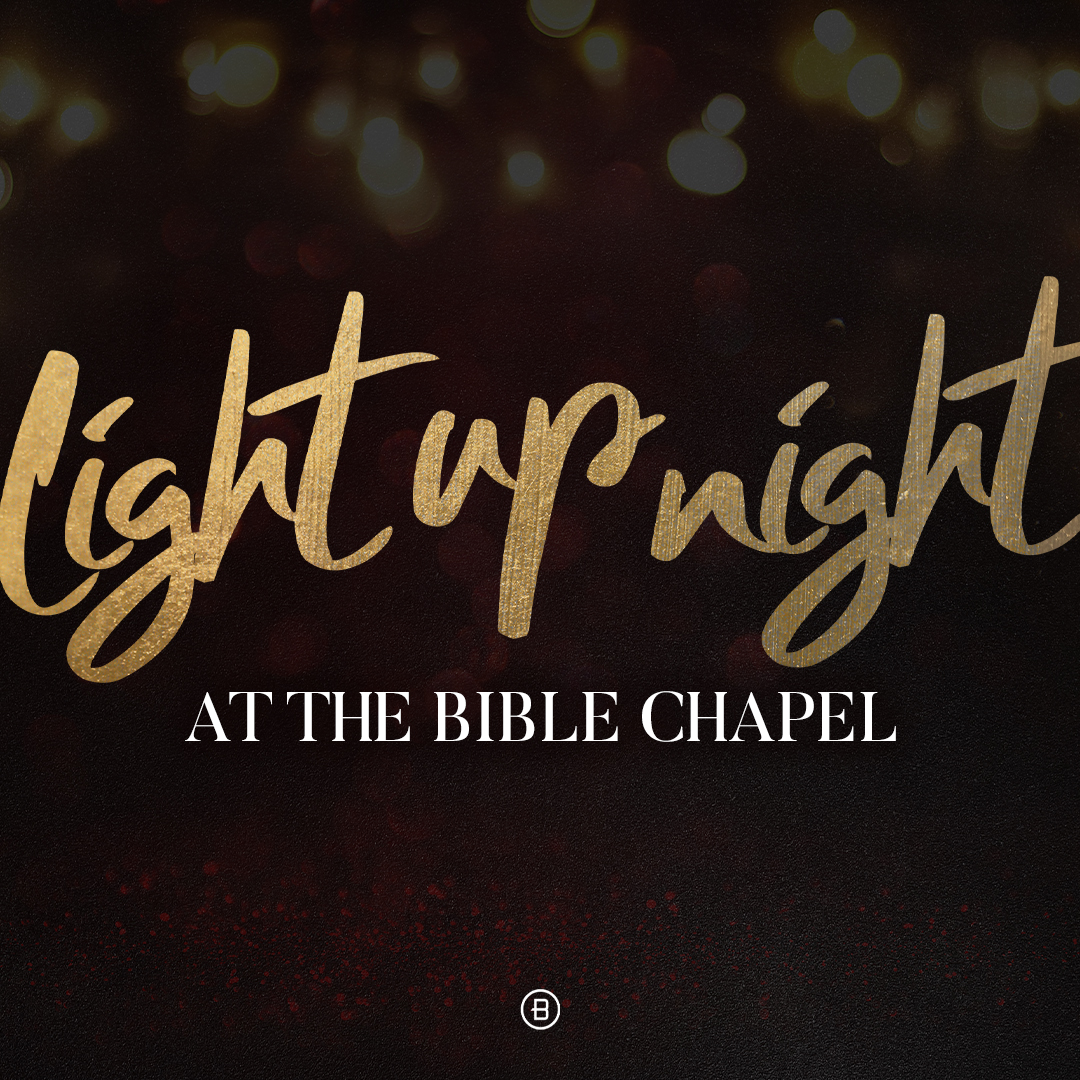 ROBINSON CAMPUS SING-A-LONG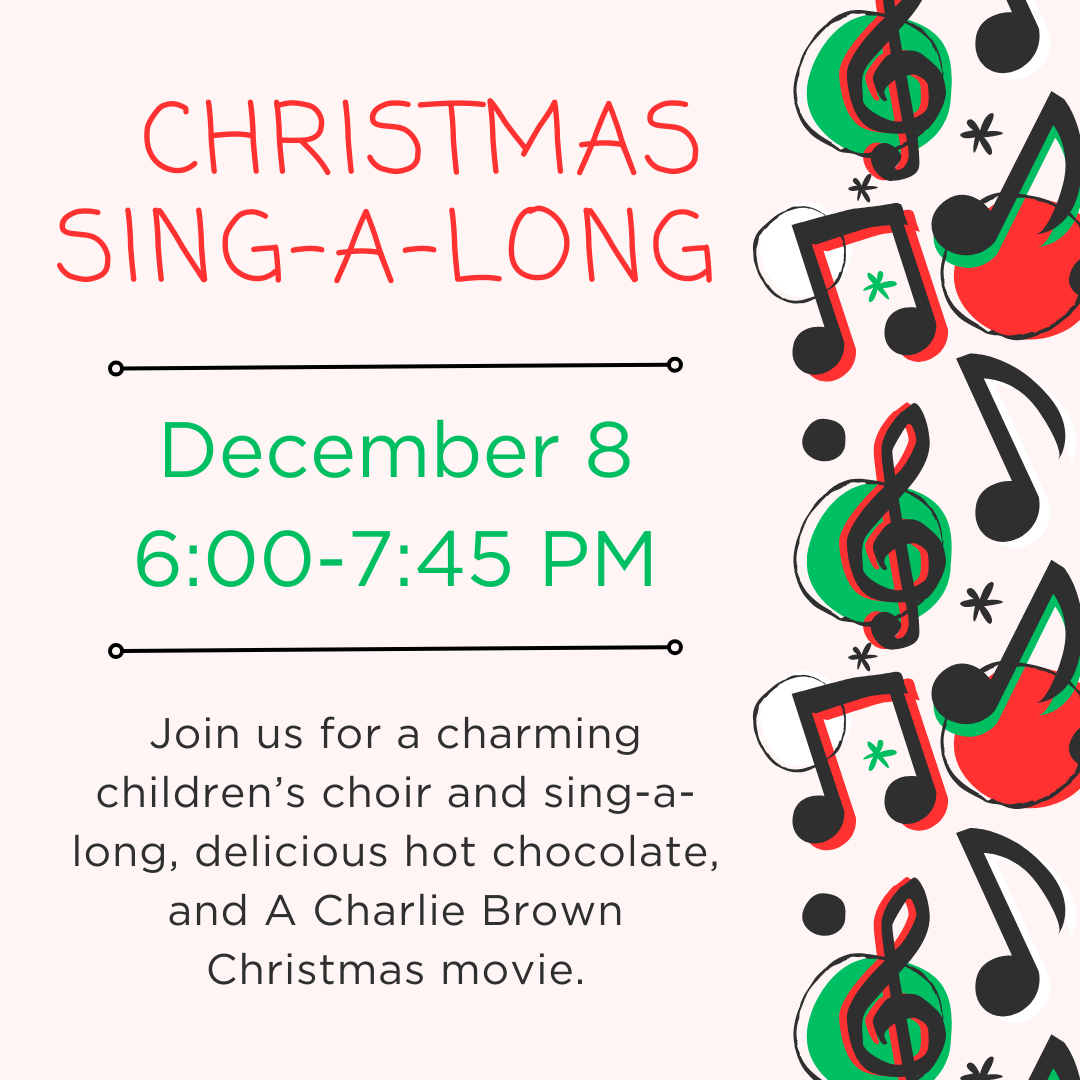 Join us on December 8 for a charming children's choir and sing-a-long, delicious hot chocolate, and A Charlie Brown Christmas movie! Doors open at 6:00 PM with the children's program beginning at 6:30 PM.