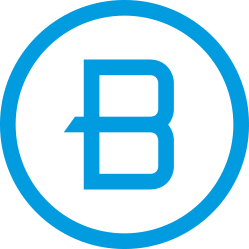 BAPTISM AT THE BIBLE CHAPEL
If you are considering being baptized, we would love to help you take this step. We baptize adults and students third grade and older on a regular basis. As you decide whether you're ready for baptism, here is some information on what baptism is, and what it isn't:
Baptism IS:
For believers who have trusted in Jesus Christ alone as their Savior.
An outward demonstration of a saving faith in Christ.
An act of obedience. In Matthew 28:18-20, Jesus commands His followers to be baptized.
By immersion, which is a way to identify with Christ's death, burial, and resurrection.
For members and attendees alike.
Baptism is NOT:
Required for salvation. The Bible is clear that we are saved by grace alone through faith alone (Ephesians 2:8-9).
An "enhancement" to your salvation. There is no such thing. Jesus' work on the cross is already perfect and complete.
Required for membership at The Bible Chapel. We encourage all believers to be baptized, but we do not mandate baptism as part of membership.
OUR DOCTRINAL BELIEFS ABOUT BAPTISM
REGISTER TO BE BAPTIZED
If you're an adult, or at least third grade and older, and you're ready to be baptized, we ask that you register to be baptized; you will be contacted to set up a meeting to review our baptism procedures.
This form enables you to tell us about your unique faith journey, including why you want to be baptized, your life as a Christian, and your favorite Bible verses and songs. Please plan to spend about 30 minutes or so completing this form.
CHILD DEDICATION
At The Bible Chapel, we believe that baptism is a choice that a believer can make once he or she has trusted in Christ. For this reason, we do not baptize infants or children through age 9, but we do joyfully dedicate them to the Lord.
We ask that parents are regular attenders of weekend services at The Bible Chapel. If you have not been a regular attender in the past, we'd love it if you would join us for several months before registering children for child dedication. If there are special circumstances, contact [email protected].
OUR DOCTRINAL BELIEFS ABOUT BAPTISM