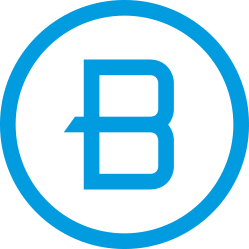 Marriage Ministry
"…and they shall become one flesh." – Genesis 2:24
The Marriage Ministry seeks to help followers of Christ build strong, God-honoring marriages and to provide resources for marriages that are struggling. We do this through classes, spiritual and marriage mentoring, and counseling resources.
Apart from Christ himself, marriage is God's greatest gift to us and our best resource for life in this world. Our marriage impacts our relationship with God and is foundational for parenting as well as other areas of everyday life. We don't want to take our marriages for granted or see them fall apart. Whether you are preparing for marriage, seeking to build strong foundations in your marriage, or need to address some issues, the Marriage Ministry is here to support you. Let us know how we can help.
Marriage Classes and Conferences
Marriage classes, conferences and retreats are excellent ways to focus on our marriages. Here you will find content from our Bible Chapel marriage classes, and periodically we will offer information about upcoming conferences that we know will biblically and practically strengthen your marriage.
You can view online sessions from our Marriage Enrichment Class taught by Ron Moore.
Marriage Mentoring

Our Marriage Mentoring program offers support, coaching and guidance for all marriages.
The Marriage Mentoring Program is perfect for:
Marriages with specific problems to be addressed
Couples who want to take their marriage to the next level
Young married couples who would enjoy learning from a more experienced couple.
The Marriage Mentoring Program involves:
A marriage assessment survey. This assessment identifies areas of strength in your marriage and areas that may need some attention.
A partnership with a mentor couple. This couple is trained to utilize the assessment to address important issues and areas to strengthen your marriage.
Communication and problem-solving training that successful marriages practice year after year.
Eight initial sessions with the opportunity of continued mentorship if desired.
There is a one-time fee of $75, which covers the cost of the marriage assessment and materials. Scholarships are available. We do not want cost to be a prohibitive factor.
For more information, to register, or to learn about becoming a marriage mentor couple, email [email protected].
Marriage and Family Counseling
Would you like to talk with a pastor about a marriage or family issue? We will meet with you to understand the situation, help to determine what your best next steps should be, and direct you to church resources or qualified counselors.
Email [email protected] or call 724-941-8990.
Marriage Sermons
Below you'll find a selection of sermons on marriage.
Reading Resources for Married Couples
For All Couples:
A Lasting Promise: The Christian Guide to Fighting for Your Marriage. By Scott Stanley, etal. San Francisco, CA: Jossey-Bass, 2014.
This is the basic textbook that Ron Moore uses when he teaches Marriage Enrichment. It provides a biblical and foundational understanding of marriage and practically addresses all of the issues that every marriage faces.
The Meaning of Marriage: Facing the Complexities of Commitment with the Wisdom of God. By Timothy and Kathy Keller. Grand Rapids, MI: Zondervan, 2015.
This is one of the best biblically-based explanations of God's purpose and vision for marriage. This is a must-read for all Christians.
Love and Respect: The Love She Desires Most, The Respect He Desperately Needs. By Emerson Eggerichs. Nashville, TN: Thomas Nelson, Inc, 2004.
When a wife isn't feeling loved and a husband isn't feeling respected, a marriage begins to spiral into destructive patterns for the marriage. Eggerichs address two absolute ingredients of a marriage, love and respect, and what happens in a marriage when those things are not demonstrated. This book shows how we can move back toward healthy patterns of showing love and respect in our marriages.
The Five Love Languages: How to Express Heartfelt Commitment to Your Mate. By Gary Chapman. Chicago, IL: Northfield Publishers, 1995.
We have different love languages – ways in which we feel loved. This practical and helpful book guides you to understand the love languages of both you and your spouse. You will soon be speaking your spouse's love language and he/she will be speaking yours so that you will both be expressing love well and truly feeling loved in return.
For Couples Who are Empty-Nested:
The "second half" is a great opportunity to inject new vitality into our marriages for God's glory. Both of these books are excellent resources to help evaluate our marriages and set a course for the adventures ahead.
The Second Half of Marriage: Facing the Eight Challenges of the Empty-Nest Years. By David and Claudia Arp. Grand Rapids, MI: Zondervan, 1996.
Married and Still Loving It: The Joys and Challenges of the Second Half. By Gary Chapman and Harold Myra. Chicago, IL: Moody Publishers, 2016.