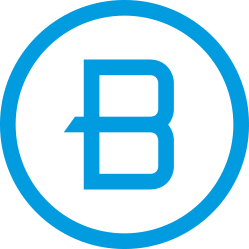 Location
The Bible Chapel in South Hills
300 Gallery Drive, McMurray, PA 15317
Worship Times
Saturdays, 5:00 PM
Sundays, 8:30, 10:00 and 11:30 AM
When to Arrive
With children, try to arrive 20 minutes early. We'll help you check-in.
Sunday Morning
WE OFFER PROGRAMS FOR KIDS, STUDENTS, AND CLASSES FOR ADULTS

WHAT'S HAPPENING AT THE BIBLE CHAPEL
Chapel Kids: Receive resources – including videos, activities, and worship right to your inbox every Sunday and Wednesday. To sign up, email [email protected].
Chapel Men: Join The Chapel Men's Facebook Page for updates and videos from Tunch.
Men's Thursday Morning Bible Zoom Study, 6:30-7:30 a.m. Contact Steve to join, [email protected].
Men's Locker Room, Third Thursday of each month at 6:30 p.m. Contact [email protected].
Chapel Special Needs: Get Sunday morning and Wednesday evening lessons on Facebook. To be added to the Realm group, email [email protected].
DivorceCare: Thursdays at 6:30 p.m. at the South Hills Campus. Email [email protected] for more information.
City Mission Collection: We are excited to partner with City Mission as a collection center for non-perishable food and clothing. The donation drop-off will run Monday through Friday, 9:00 A.M. – 5:00 P.M at the South Hills Campus (at Door 6).
South Hills Campus Facebook Group: Join our Facebook Group to stay connected with encouraging posts, ministry video updates, devotions, and outreach opportunities.
Weekend Services Online: Facebook LIVE and YouTube LIVE - Saturdays 5:00 PM and Sundays 8:30, 10:00, and 11:30 AM. You can access the online services at biblechapel.org or Facebook.
Giving: You can mail your offering in to 300 Gallery Drive, McMurray, PA 15317, Give online, or text to give by texting "GIVING" to 31996.
Discover TBC: Interested in learning more about The Bible Chapel, ways to get involved, and meeting some of our staff/pastoral team? Join us for Discover TBC. For more information, please contact [email protected].
Wednesday Night Congregational Prayer: Join us the first Wednesday of each month at 6:30 p.m. on Facebook LIVE and YouTube LIVE - you can access the online services at biblechapel.org.
Digital Community Groups: Need community? We have Digital Community Groups (DCGs) meetings throughout the week. For more info, or to get connected to a DCG click here.
Chapel Care and Prayer: Prayer requests can be sent by clicking this link.
Help us serve you better.
If you're planning a visit, or if you've visited already, complete our Connect Card
and let us know more about you and anything you might need.
STAY CURRENT WITH THE BIBLE CHAPEL.

EMAIL NEWSLETTER

WEEKLY BULLETIN

TEXT UPDATES
Text TBCupdates
to 84576

EMERGENCY UPDATES
Text TBC911
to 84576

What to Wear
The atmosphere is casual, so come as you are. Some of us will be a little dressed up and others will be dressed down.

Where to Park
Ample parking surrounds our building. Park wherever you'd like and enter through the front entrance or the field entrance. A Connections Team Member will meet you there!

Give to the South Hills Campus
Make a one-time gift to the South Hills Campus or set up a recurring schedule of giving.